Tasting room Us Heit
Taste and enjoy!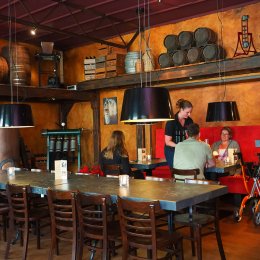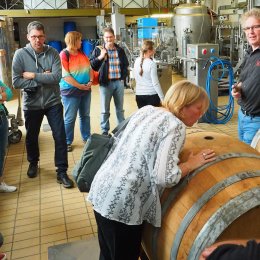 P

Pure enjoyment in the Brewery

A fun day out in the Frisian brewery means enjoyment in one of our charming tasting rooms or on the terrace with a glass of Us Heit beer, Frysk Hynder Whisky or one of our Frysk Famke liquors.

Book a tour now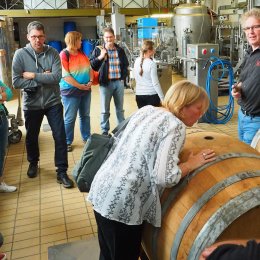 V

Visit our Brewery and Distillery

The Frisian Beer Brewery provides interesting tours. During the tour you will get explanation about the history of beer and the brewing process, then and now.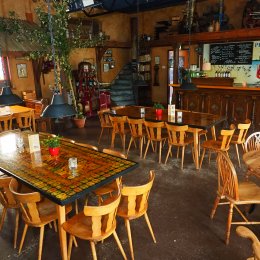 B

Birthday party or a business trip?

The tasting room is a unique location, tastefully decorated with great care for detail and ideally suited for birthday party's or a business trip.

Book now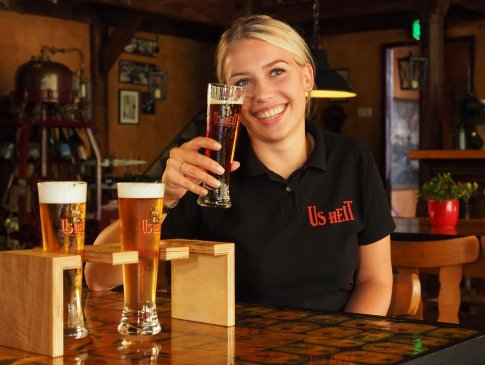 Interesting tasting or a tour?
Combine a trip to the brewery with a snack and a drink.

Our tasting room is perfect for a birthday party or a business trip. Both large groups and small groups are very welcome in our charming tasting rooms.